How to install Xenon Build to Kodi 20.2 and above
In this tutorial, you will learn how to install Xenon build to Kodi 20.2 and higher on devices like Amazon Firestick or Android TV box. This is the easy method!
What is Xenon Build?
Xenon build is a pre-set custom layout for Kodi.
Xenon build can be installed to Kodi, which will change the way Kodi looks. After installing Xenon build, Kodi will have a new layout, theme and will have addons pre-installed.
The Xenon build is designed with the layout Kodi addons installed.
Why choose Xenon build for Kodi?
After installing Xenon build, you will get access to :
Movies, TV Shows, Live TV, Trakt integration, a TV Guide, Sports, Music, Arcade, and more.
You can install Xenon on all supported Kodi devices, including Fire TVs and FireStick or Android TV boxes.
WARNING TO STREAMER
IP ADDRESS : 44.212.94.18 (Ashburn)

ISP : Amazon.com

If you use Kodi addons, or third party streaming apps and services, you NEED to use a VPN. We STRONGLY advise you to NOT leave traces of your IP address on any app or addon.

The activity of streamers including IP address and personal info will be with authorities if siezed.

CLICK TO HIDE IP ADDRESS
Features of Diggz Xenon Kodi Build
The Diggz Xenon is an excellent and lightweight Kodi build for entertainment lovers. Some features of the build include:
Content for kids and adults to cater to a broader audience
You can integrate Debrid and Trakt for a better streaming experience
It looks premium and features a pleasing design
Comes with popular addons like.
What is Xenon Build Repo URL?
To download and install Xenon Build you will need the Diggz Xenon Repository installed on Kodi.
The Xenon Build repository for Kodi is 'https://diggz1.me/diggzrepo'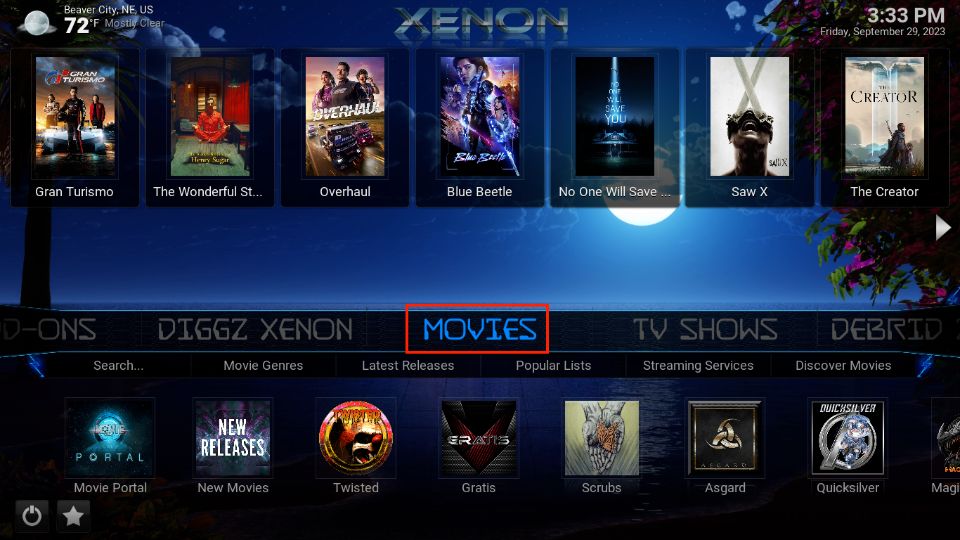 Is Xenon Build Safe & Legal?
The Xenon Build is a third-party build from the Diggz repository. Therefore, we're unsure about the build's safety and legal status.
The official Kodi repository does not host third-party builds. Therefore, their safety status is ambiguous. Such builds may contain malware or fishy stuff. Moreover, the addons included in unofficial builds may also contain viruses.
So, before downloading a third-party build, ensure it's completely safe and doesn't pose any risk to your smart devices. The following image shows the virus scan result of the Diggz Repo that hosts the Xenon build. The repo appears to be safe.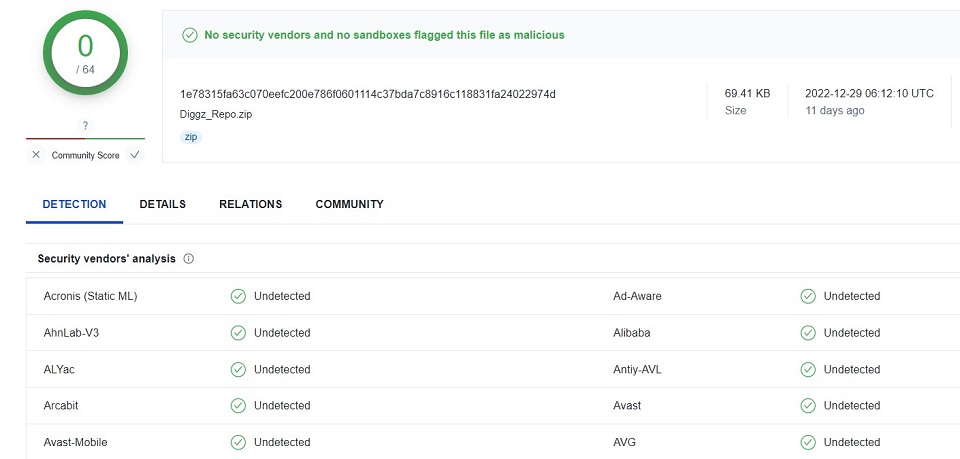 Now, the legal status of Xenon Build is also complicated. Honestly, we don't have the right resources and tools to determine the legal standing of the unofficial build. It's because such builds may contain pirated content. Copyright infringement is a legal offense that may have severe consequences.
So, if you're using a build with ambiguous legal standing, don't forget to pair it with a high-quality VPN like NordVPN for added privacy.
How to Install Diggz Xenon Kodi Build
You must first enable the Unknown Sources setting to download and install unofficial builds, such as Xenon Kodi build. You can do that by following the steps below:
1. Access the Settings menu from the Kodi main screen.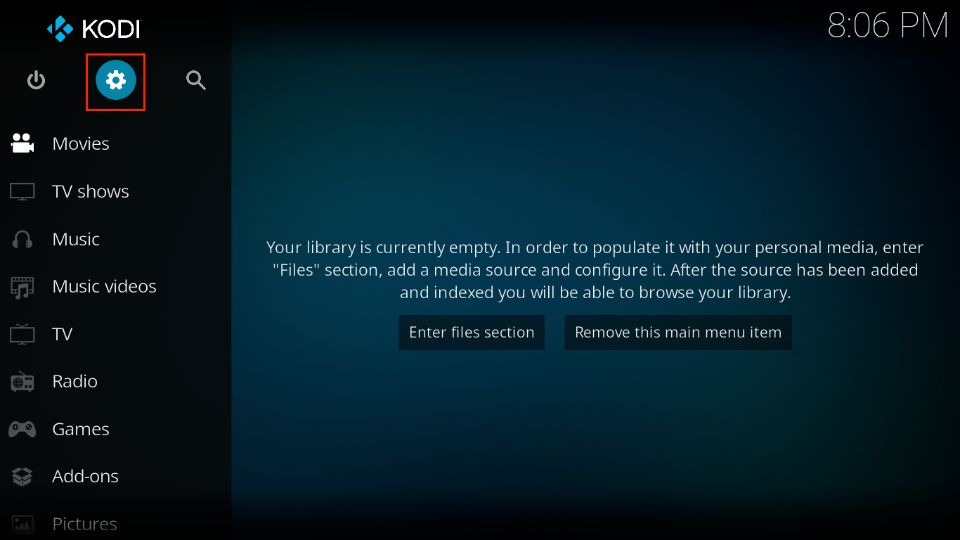 2. Open System.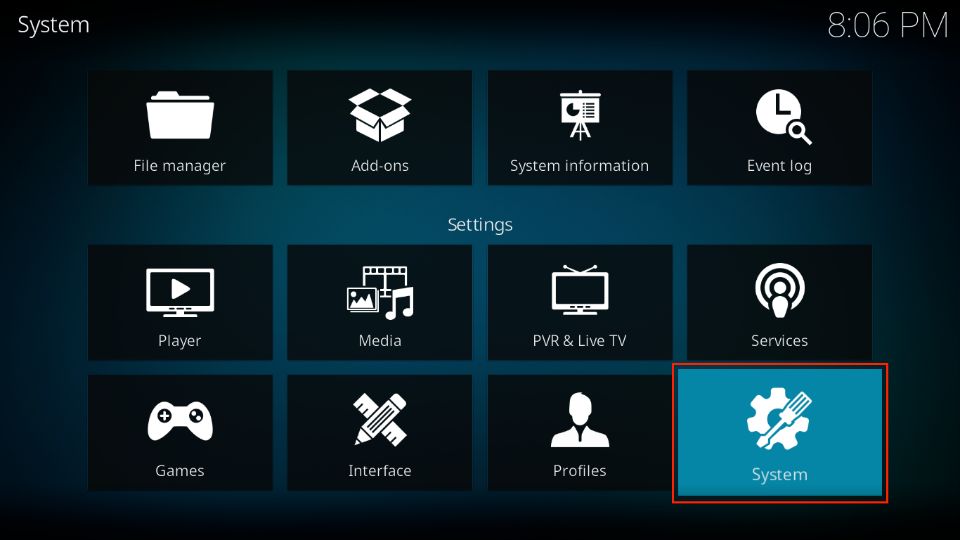 3. Select Add-ons on the left of the Kodi screen that opens next.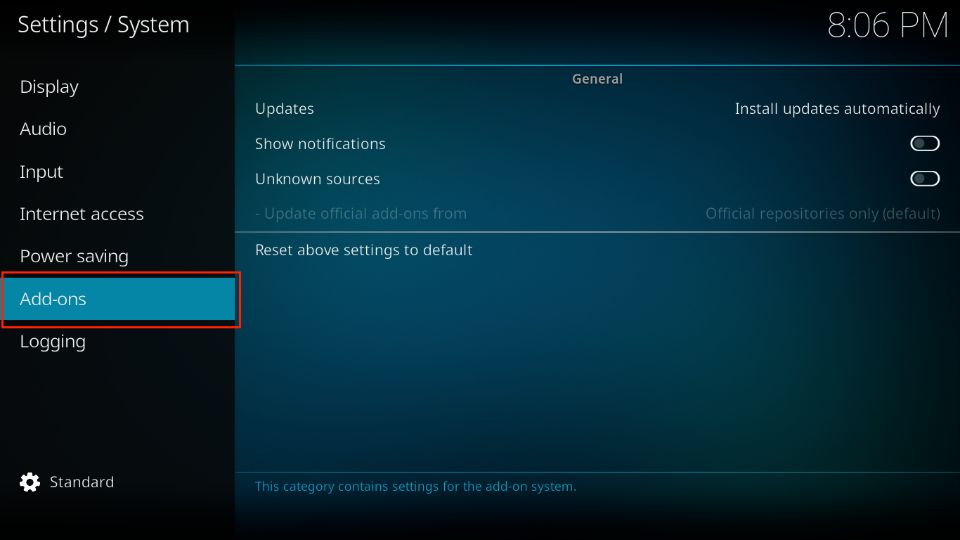 4. Switch on the Unknown Sources setting on the right. The switch must be toggled to the ONposition (to the right).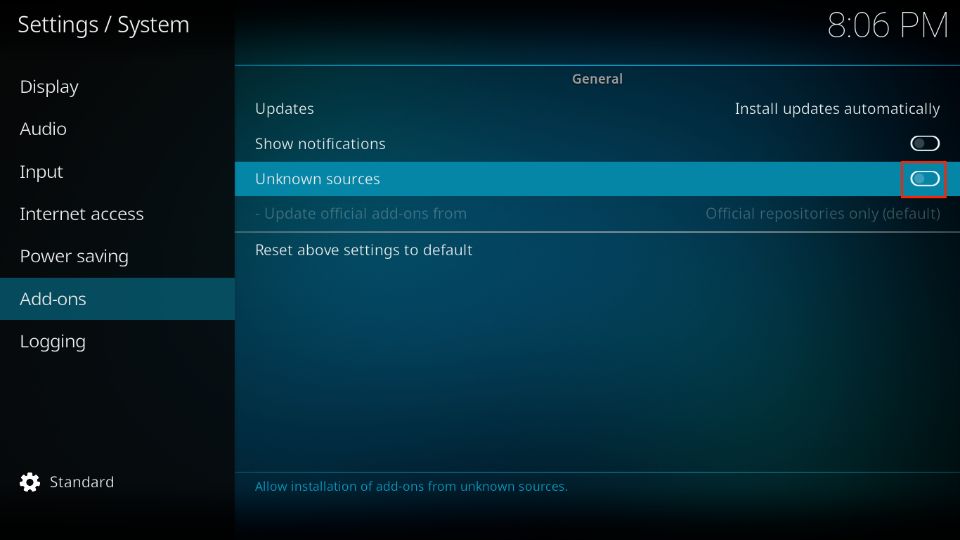 5. Ignore this warning message when it appears next. Click Yes and continue.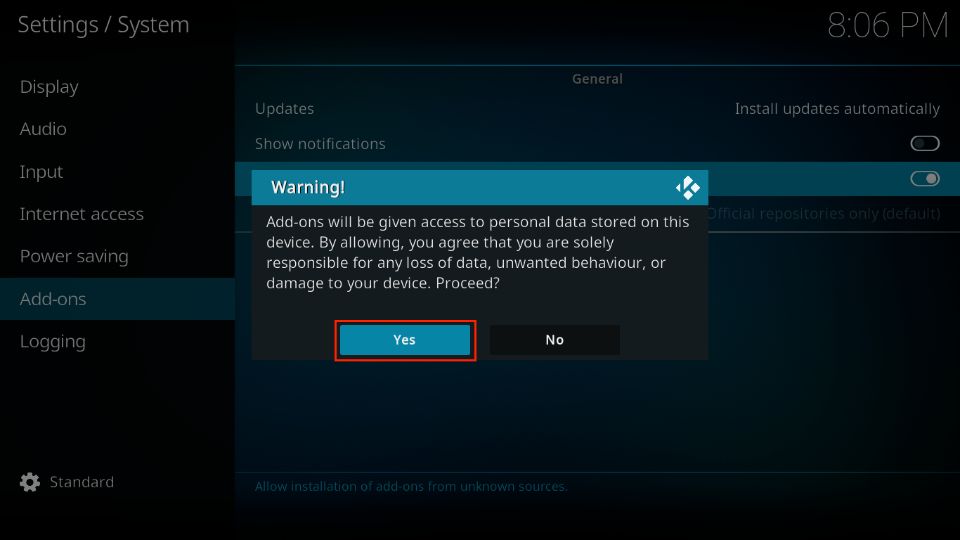 When Unknown Sources is turned on, you can install the Diggz Xenon Build on Kodi. So let's get started. Here are the steps:
6. Now, open the Settings menu again from the home screen.
7. Go to File manager and open it.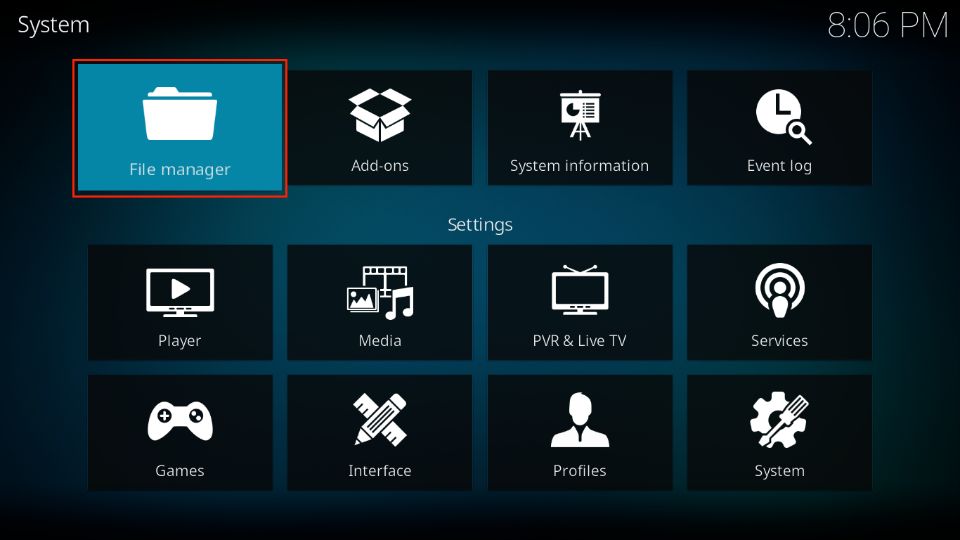 8. Open the Add-source option.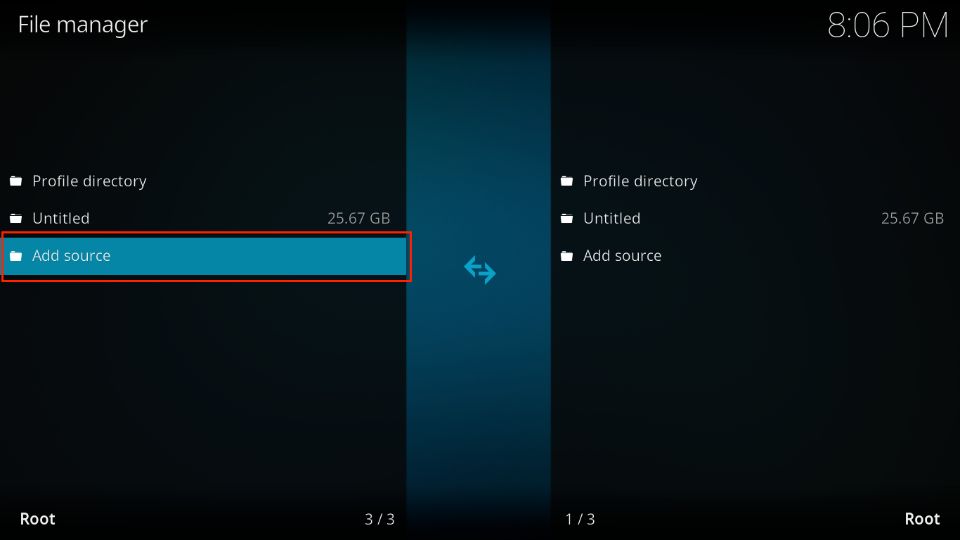 9. When you see this window, click <None>.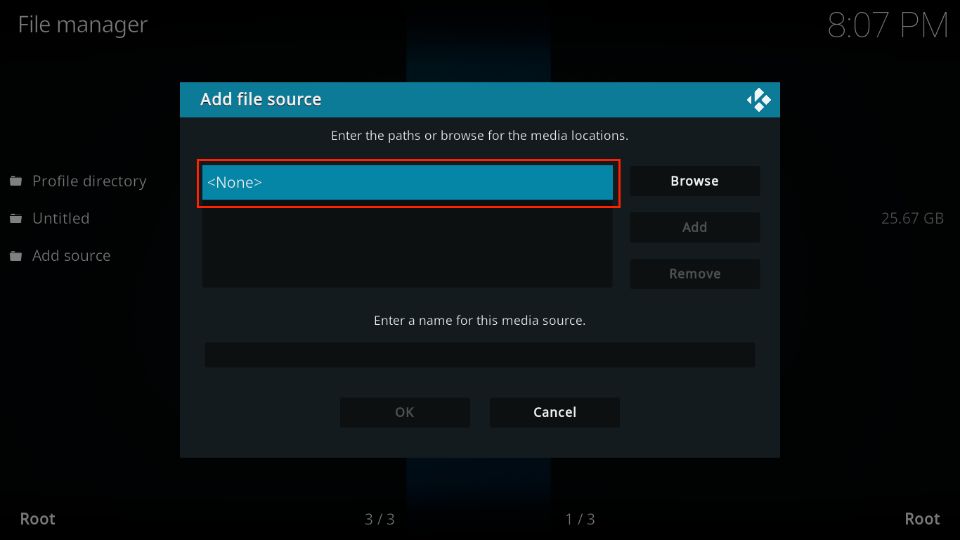 10. Go ahead and type in the following URL: https://diggz1.me/diggzrepo.
Remember that it is essential to type the URL exactly as shown. Click OK once you have typed in the correct URL.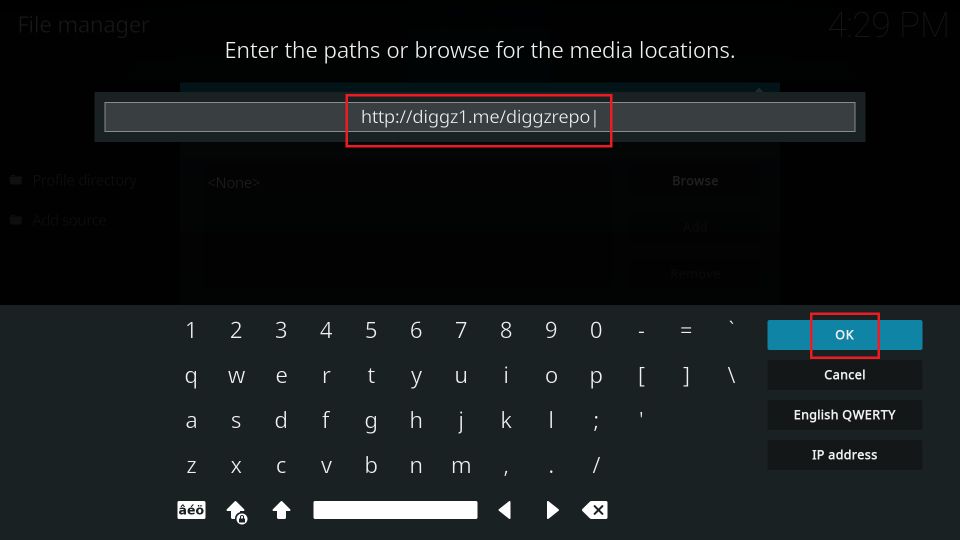 11. The input box under Enter a name for this media source is auto-filled with the alias diggzrepo. I am keeping it. However, you may change it by clicking the box. Click OK.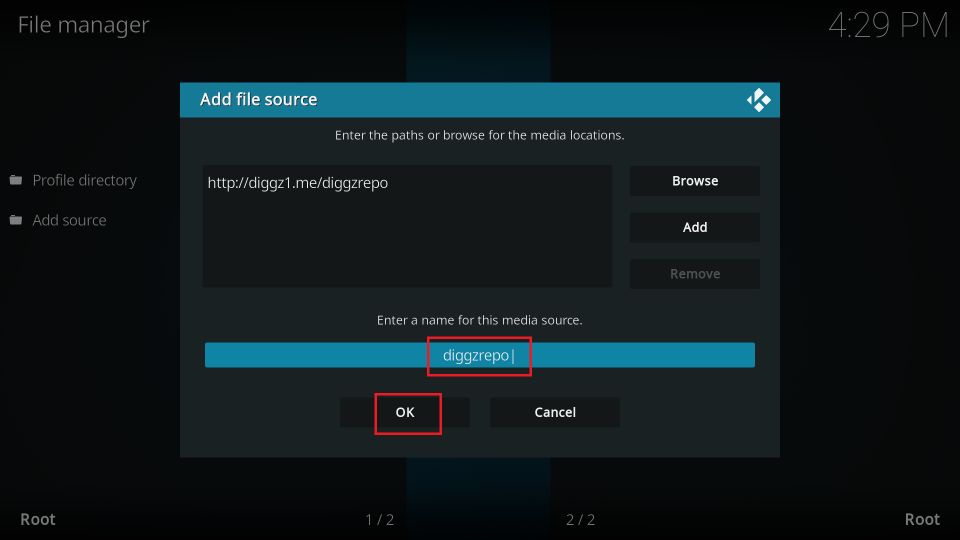 12. Return to the Settings page and click on the Add-ons tile.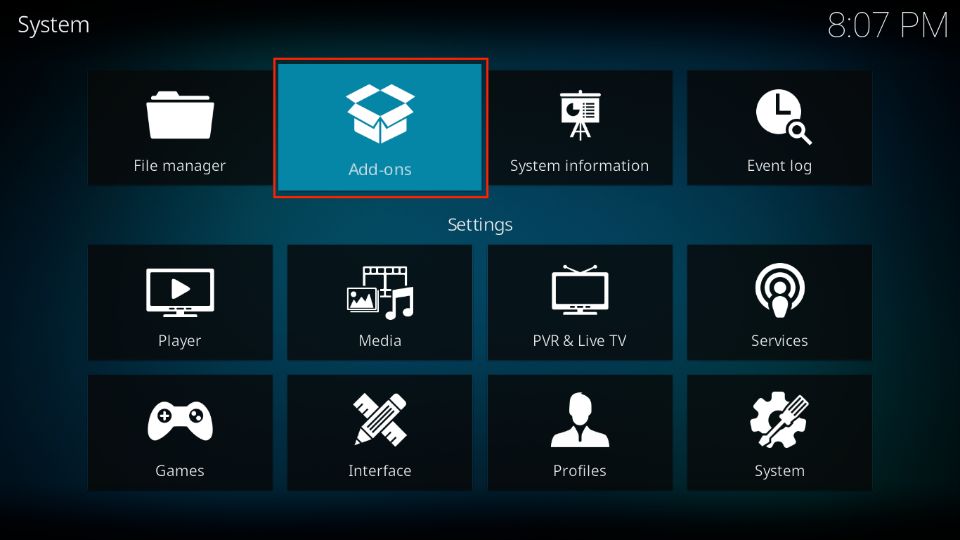 13. On the following window, click Install from zip file.
Note: Click Yes to get past the warning prompt on Kodi 19 Matrix.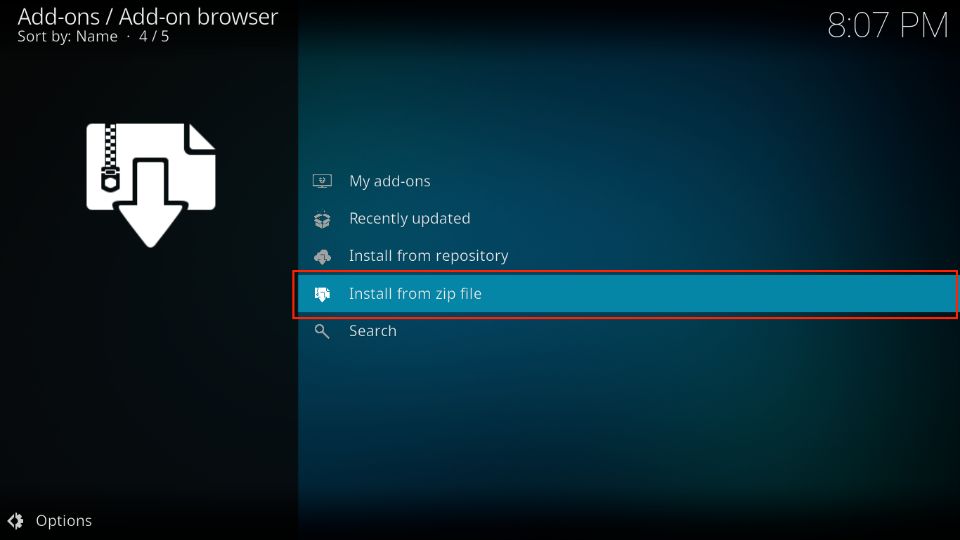 14. Next, find and click diggzrepo (or the name you picked).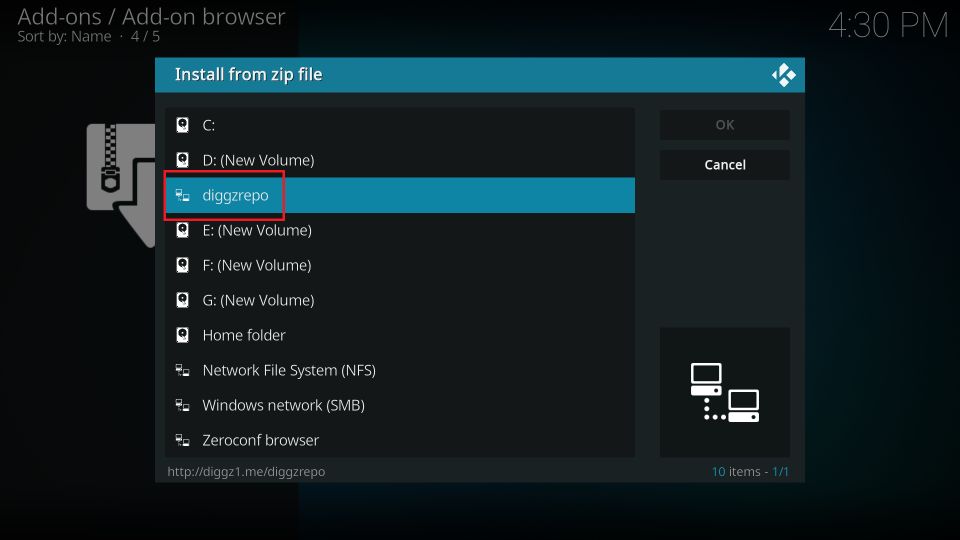 15. Now click Diggz_Repo.zip.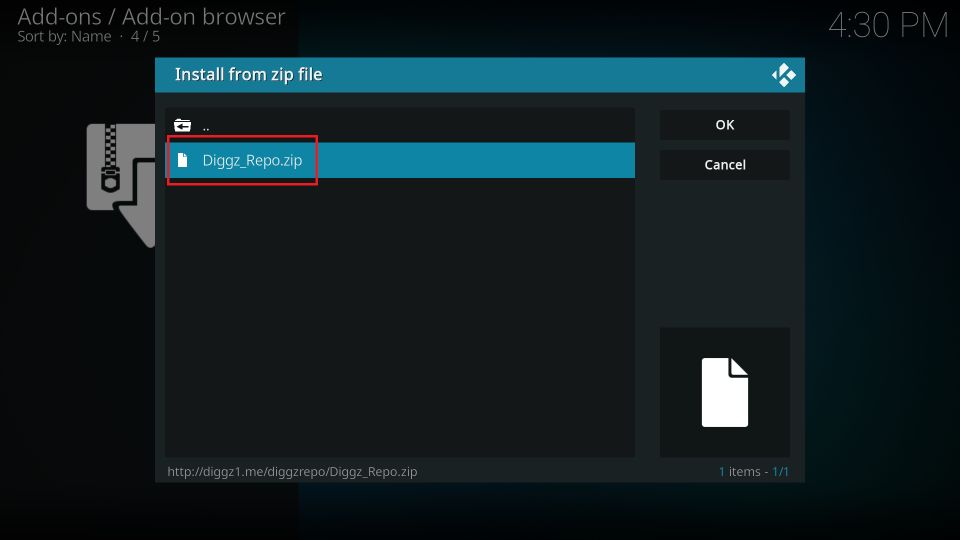 16. Wait for the notification confirming the Diggz Repository Add-on installed.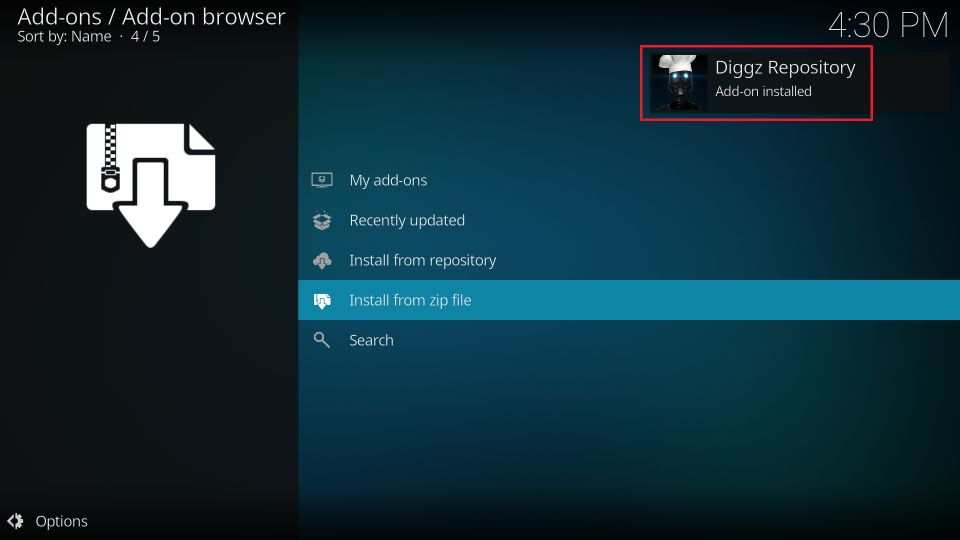 17. Now click Install from repository.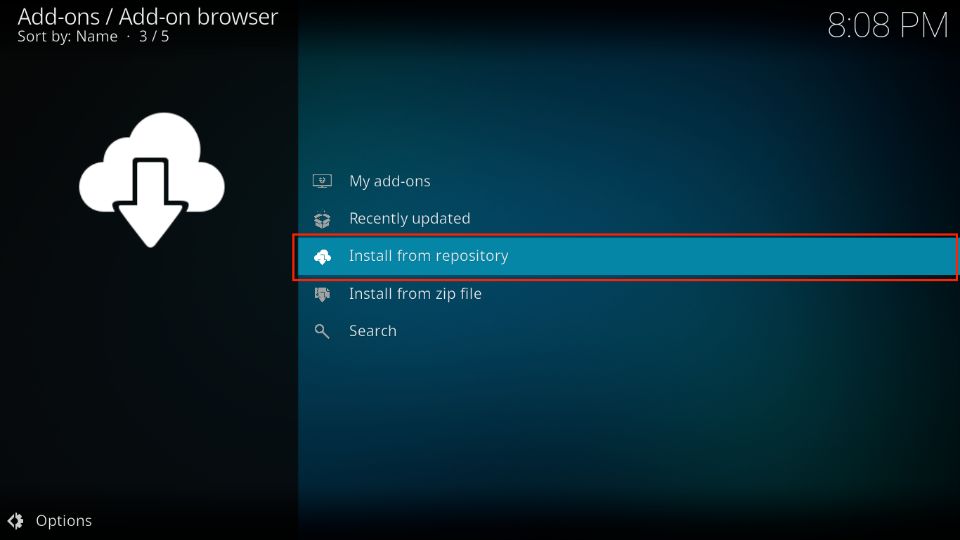 18. Open Diggz Repository.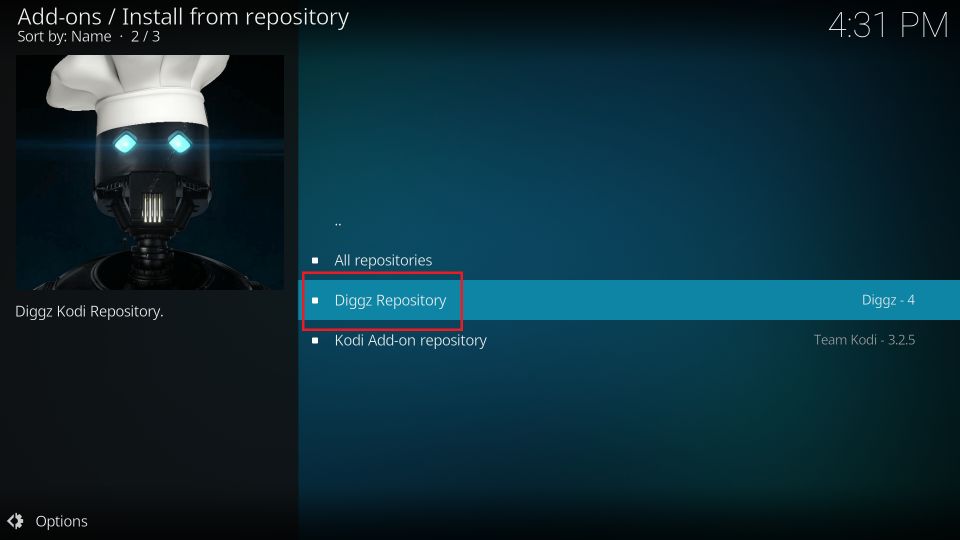 19. Click Program add-ons.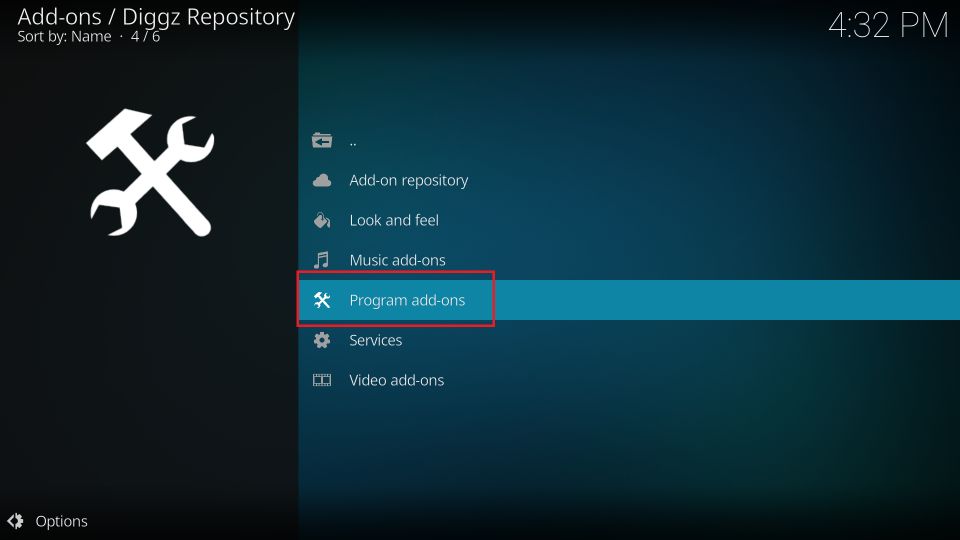 20. Click Chef Nexus Wizard.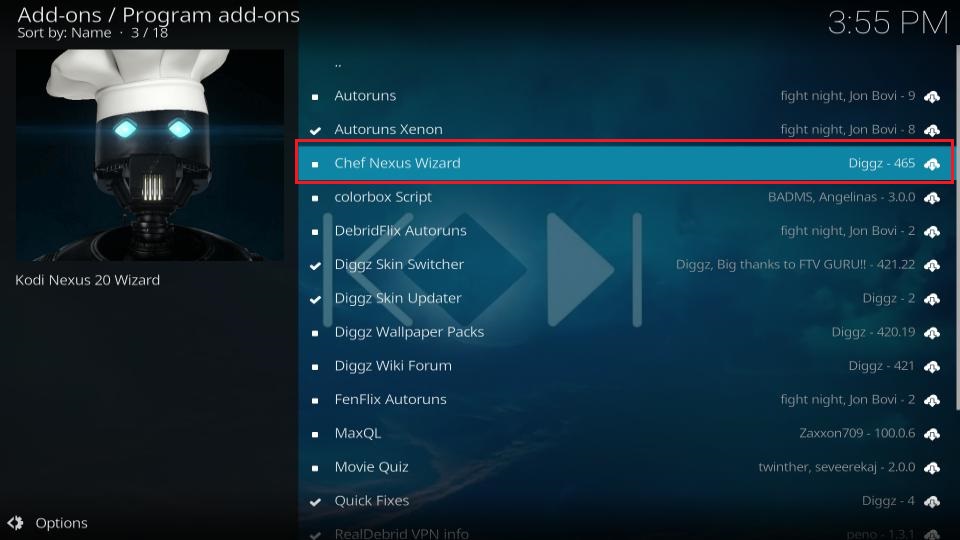 21. Click Install on the next screen.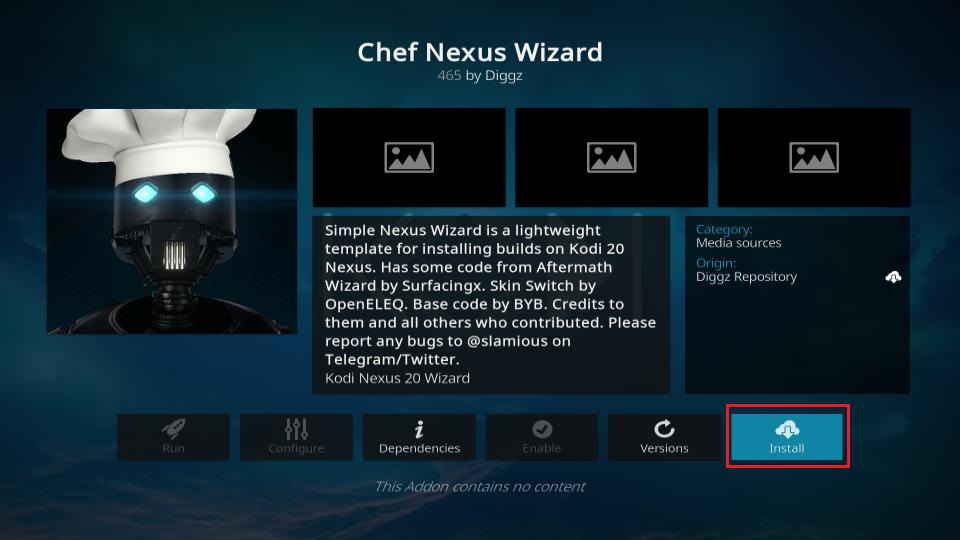 22. Click OK to confirm the installation of dependent addons (this prompt may not appear on some devices).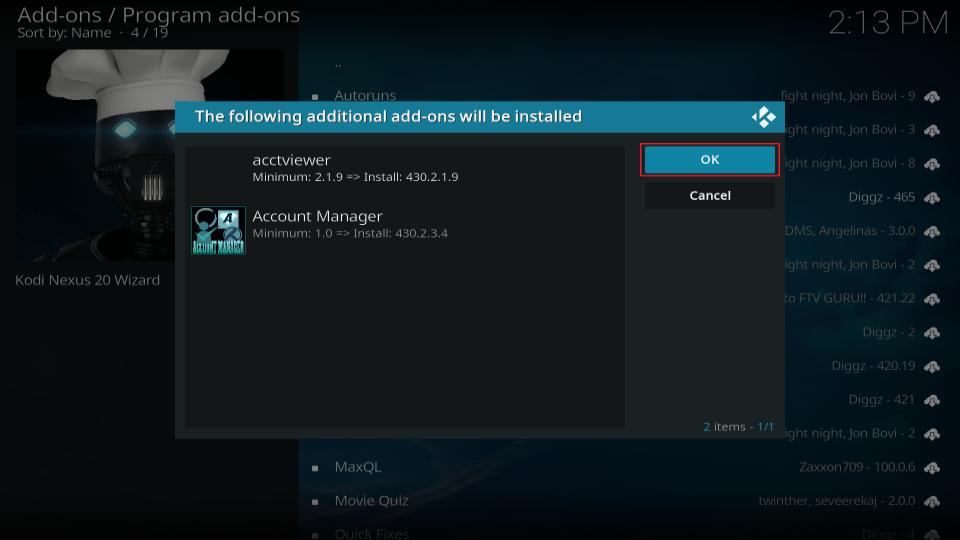 23. Wait for the installation of Chef Nexus Wizard. It may take 2-3 minutes, so be patient.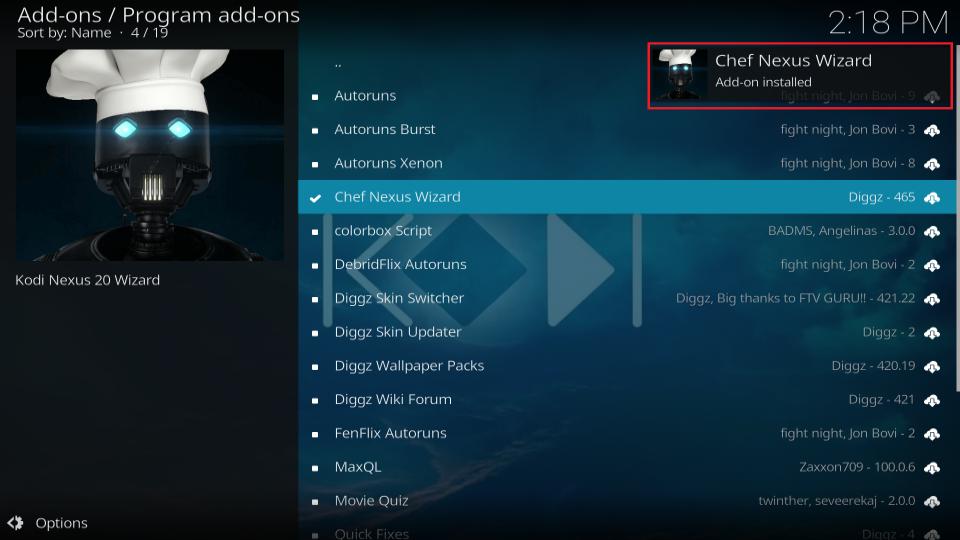 24. Click Close.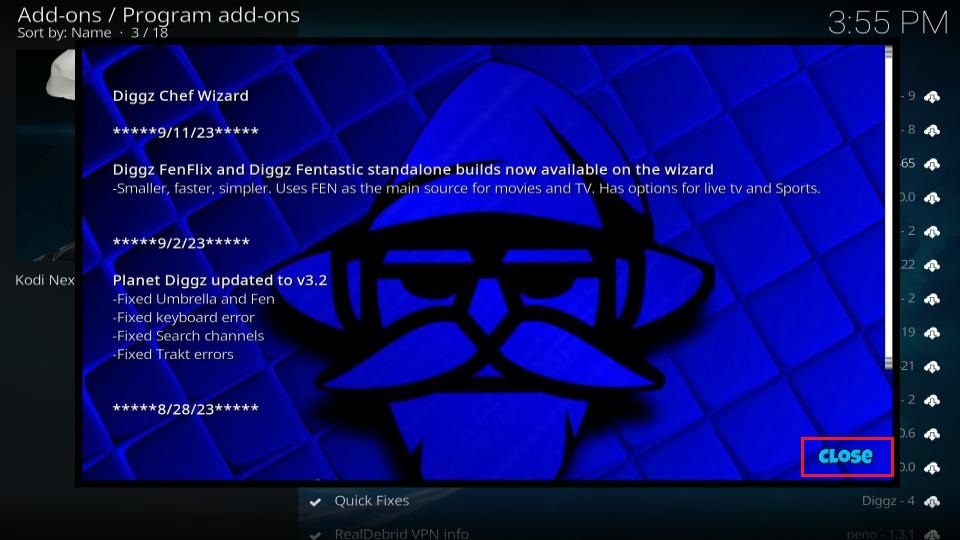 25. Click No. We will install the build later.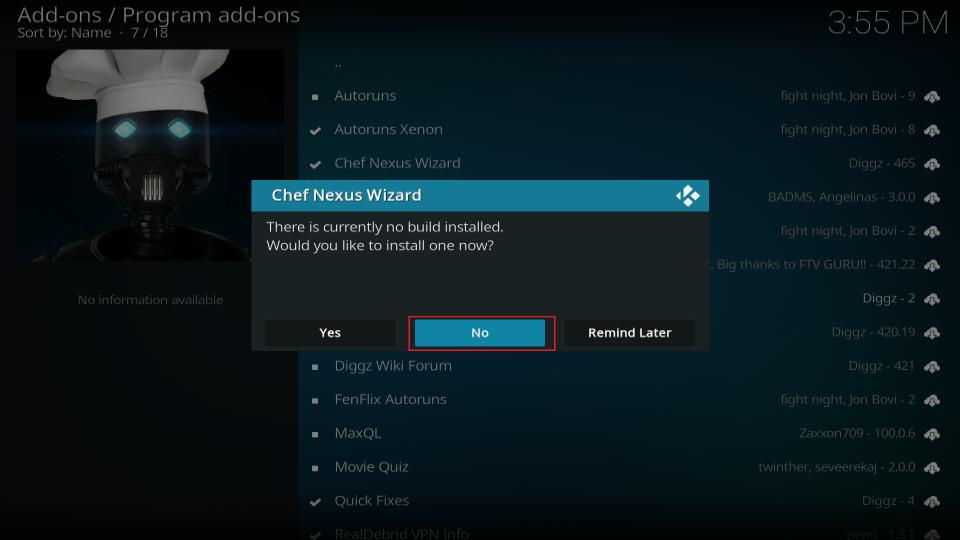 26. Now, you want to return to the Kodi home screen again. When you are there, click Add-ons and then click Program Add-ons. Now, click Chef Nexus Wizard.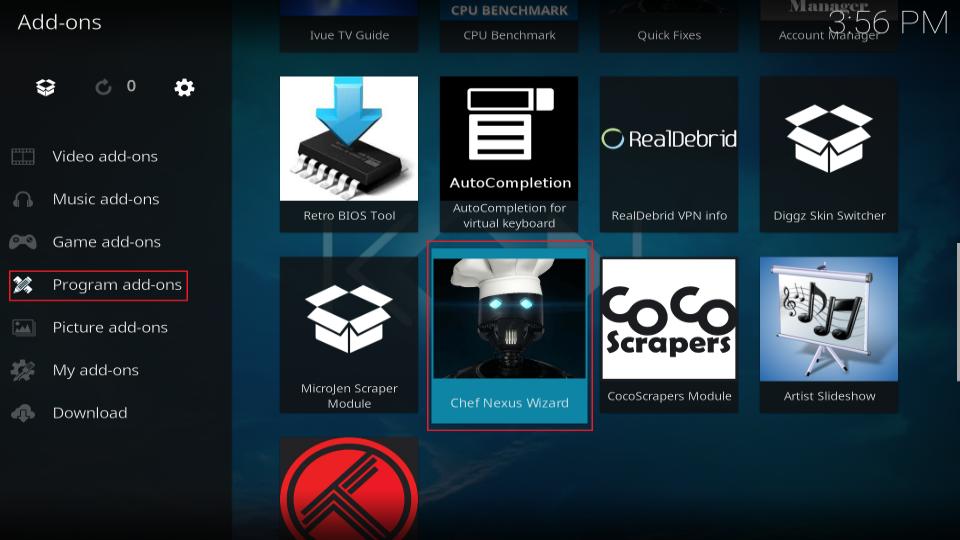 27. Click Build Menu.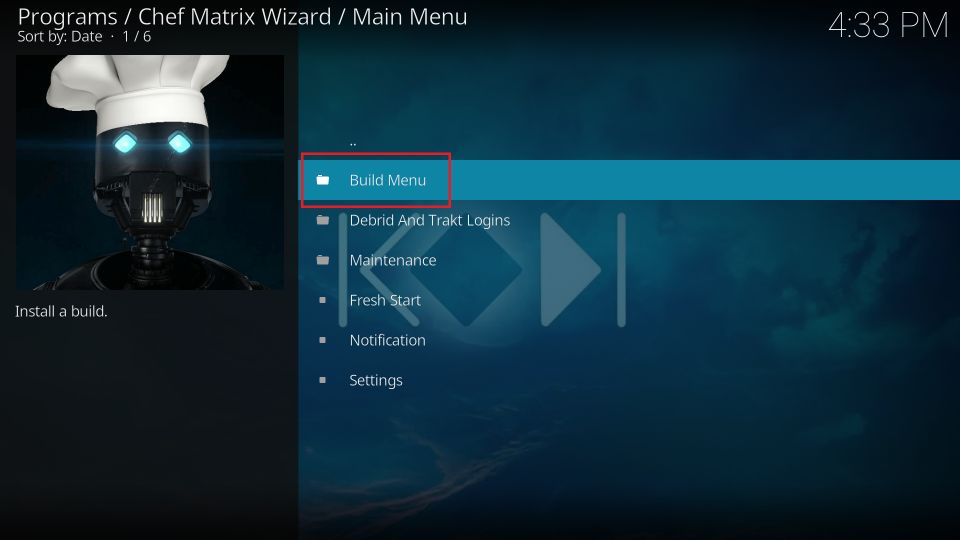 28. Click the Diggz Xenon Nexus Version Build.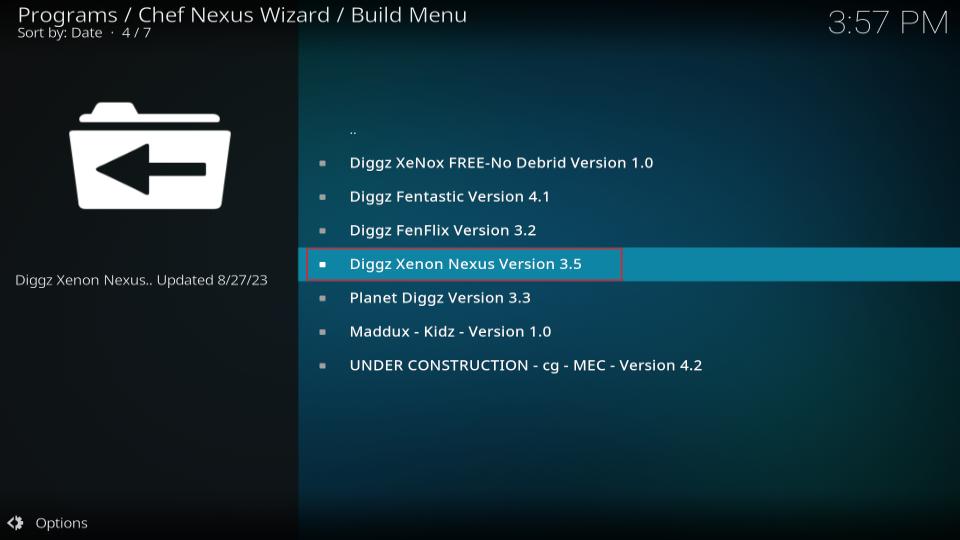 29. Next, click Continue.
30. Let the download to complete.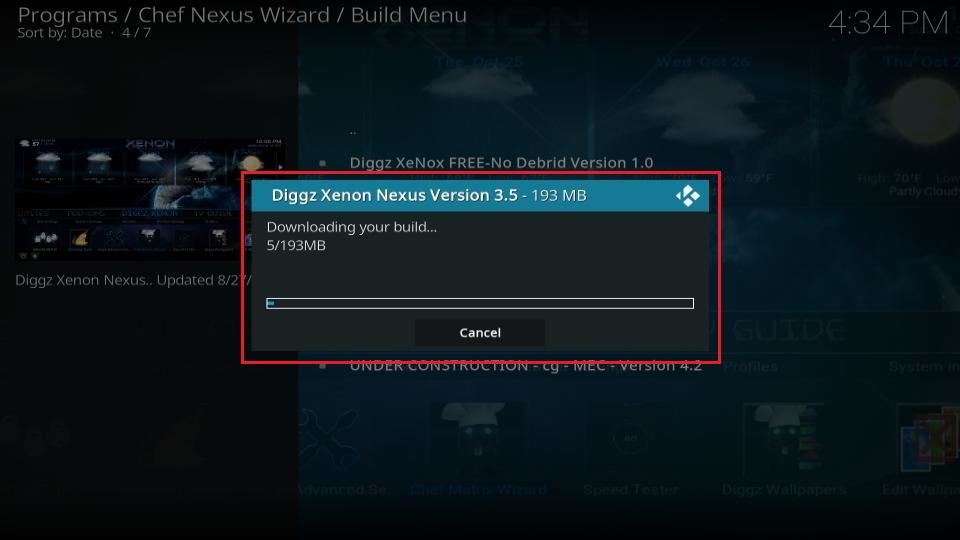 31. Allow the build to install.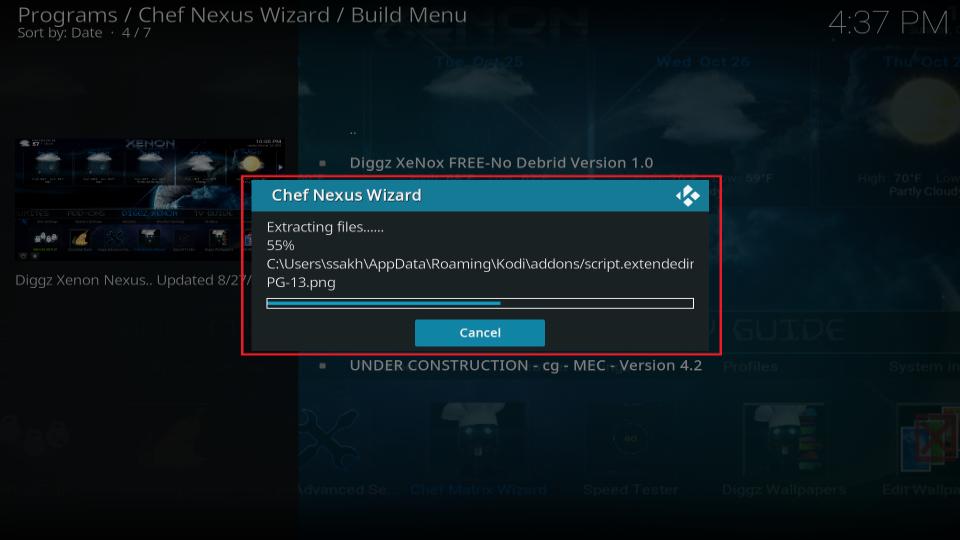 32. Click OK when the prompt is displayed after installation.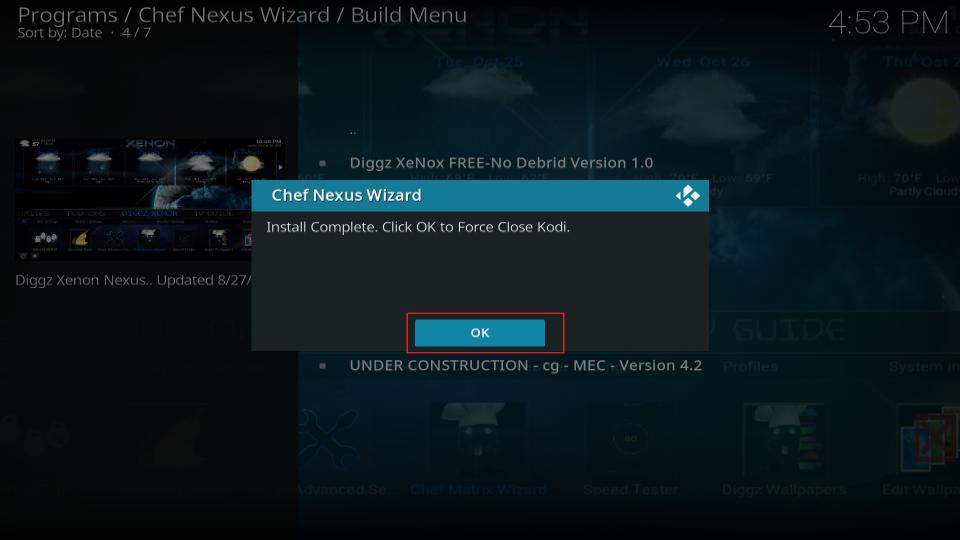 You have successfully installed the Diggz Xenon Build on Kodi.