Syncler Packages URL – How to setup Syncler Packages
Looking for the Syncler packages URL? This post will have the best Express links for setting up Syncler Scraper URLS (Working December 2021-2022)
Here is how to setup Syncler Express Scraper URLS.
Thanks to Troypoint for the snippet of tutorial.
Use the instructions below to setup Syncler+ with Express:
1. From the home screen, launch the menu bar and click Settings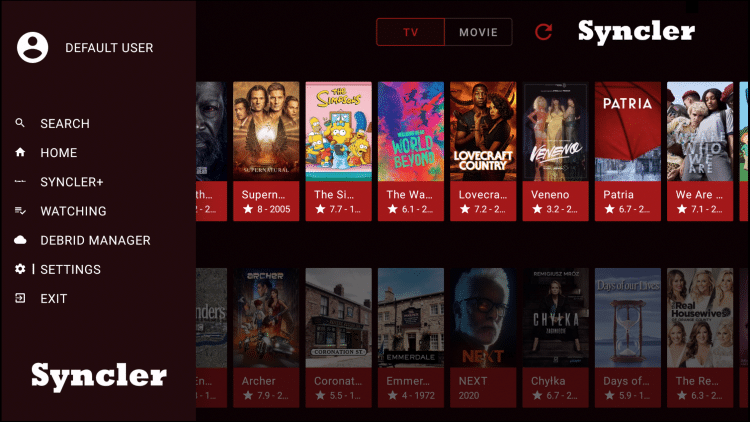 2. Scroll down to select Provider packages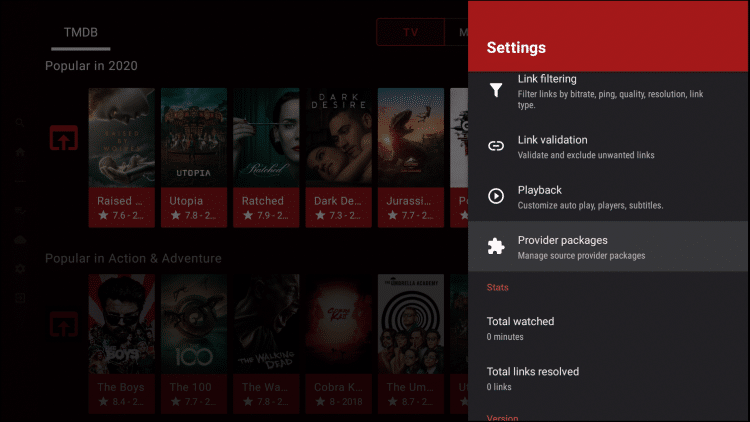 3. Select Express
4. Write down or remember provided authorization code
5. Open a browser on your phone, tablet, or computer and visit syncler.net/install and enter the provided code from the previous step and click Next. Your code will be different than ours.
NOTE: You must click next and not hit enter on your keyboard to advance to the next step.
6. Next we will insert a Provider file. Enter one of the following packages and click Done:
NOTE: Only insert one Provider Package to ensure you don't encounter duplicates, we suggest using the first option below.
The bit.ly shortcuts will make it easier for proper input.
Fast with lots of links: https://bit.ly/syncsquizz
Most Links but not as fast: https://bit.ly/syncitz
Fastest but fewer links: https://bit.ly/syncdemons2
7. Return to Syncler APK and you will encounter Package installed message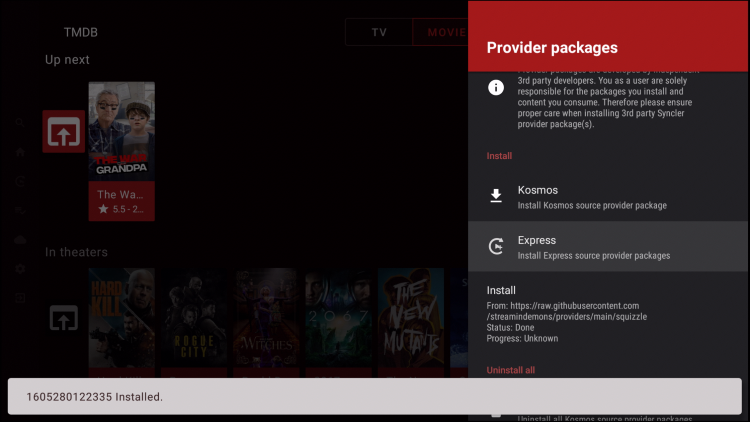 That's it! Syncler+ with Express package is now setup for streaming. Enjoy!
Syncler Kosmos Bouncey Packages URL
Copy the below URL into the Syncler.net/install page.
https://raw.githubusercontent.com/WeeklyProblem/Bouncy/main/bouncy.min.js